As we near the final quarter of Craft Year 2020, there is much to celebrate. In a year no one could have predicted, filled with hardship but buoyed by meaningful action, craft has been a way to connect, to help, to express ourselves and to support our communities. Craft Year 2020 isn't over yet, and with many exciting projects and celebrations ongoing, we want to highlight some of the amazing exhibitions taking place in person and online during this whirlwind of a year.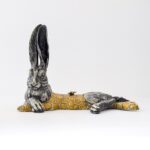 Collaboration
Coinciding with the provincial Month of the Artist, the Alberta Craft Council is hosting Craft Collaborations, an online auction fundraiser featuring the work of 47 craft artists in celebration of the province's enormous creative talent and the organization's 40th anniversary. October 14th is your LAST DAY to bid in the online auction – don't miss out.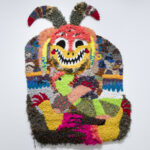 Craft Ontario Awards
Congratulations to the 2020 Craft Awards Recipients! 12 deserving laureates were announced last week, each recognized for the excellence of their work and community contributions. If you're based in Ontario, celebrate the winners at one of the four Craft Dinner fundraisers coming up in October and November, in Toronto, Ottawa, Peterborough, and Guelph.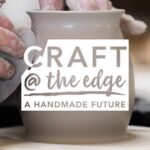 Craft @ The Edge
Featuring 11 speakers from across Canada, the Craft @ The Edge digital symposium will take place Oct 1st & 2nd, 2020. Two hours long on each day, the insights from makers who push the boundaries of their materials and their approaches, while honouring the skills and techniques of craft from the past. No need to register, just follow the page for livestream information here.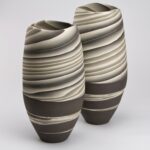 Creative Obsessions
Housed at the Confederation Centre Art Gallery in Charlottetown, the PEI Crafts Council's Creative Obsessions exhibition features the work of 11 contemporary craft artists pairing tradition, innovation, passion and obsession. See the work of the artists online here.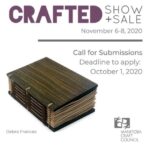 CRAFTED Show and Sale
This year, Winnipeg's premier holiday show will be hosted online, and open to the digital holiday market. Artists can still apply to participate in CRAFTED until October 1st, 2020, and buyers should mark their calendars for November 6th – 8th, 2020.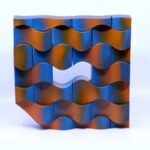 Craft Nova Scotia: Year of Craft
In a formal celebration of Craft Year 2020, Craft Nova Scotia's feature exhibition showcases the work of 20 members spanning a wide range of mediums. View the entire exhibition catalogue online and be inspired by the latest work of these talented makers.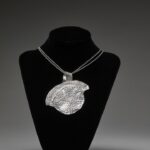 From Scratch
Another members' show, this time from our friends at the Saskatchewan Craft Council, is online now and up in their Saskatoon gallery space until November 6th, 2020. Showcasing the work of over 20 SCC juried members, From Scratch is a celebration of making something, from nothing. See all the works on display, here.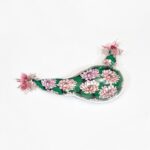 Light on Glass
Presented by La Guilde in Montreal, Light on Glass inspects the depth of technical knowledge possessed by glass artists and their creative use of light and shadow to reveal the beauty of this complex material. On display until November 22nd, 2020, the show includes 17 artists from across Canada, all of whom are masters in their field.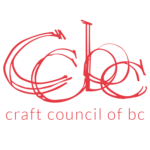 Craft Live Pop-Up Shop
Live-streamed on Facebook from the Craft Council of British Columbia Shop & Gallery, the Craft Live Pop-Up Shop is a chance to get an intimate look inside the Granville Island showroom. Every Saturday at 10:30am, Tom & Kaitlyn from the CCBC staff will show you around the room, sometimes with a special guest or two.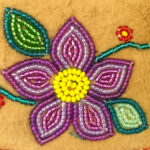 Crafted NWT 2020
A celebration of craft from the Northwest Territories, this in-person and online series of collaborative exhibitions and events is co-sponsored by NWT Arts, Down to Earth Gallery, Yellowknife Guild of Arts and Crafts, the Prince of Wales Northern Heritage Centre and the newly formed Craft Council of NWT. With workshops, a Petcha Kutcha series and more, NWT will be alive with craft for months to come.
Despite the struggles we've faced as a community this year, the fact remains: craft is alive and well in Canada. While our world, and the way we work, has changed… even a global pandemic cannot change the ongoing power, purpose, and impact of craft.
Do you have an event coming up? All craft-based events can be added to the CraftYear2020.ca site – where registration is free and open to all galleries, museums, studios, individual artists, co-ops, and more. Share your events by registering them here today, to ensure your activities are included in the history of Craft Year in Canada.