A list of recommended books to dive into
We've gathered a small list of books from our shelves that help shape, describe and share the theory and history of craft. From as early as 1875 to contemporary practices, the publications listed expand and explore the many facets of craft. Celebrate the excellence of craft with these books and add them to your reading list!
Craft is Political
By D Wood
Description: In Craft is Political, D Wood has gathered a collection of essays to argue that this attention is a direct response to and critique of the particular economic, social and technological contexts in which we live.
The New Politics of the Handmade
By Anthea Black & Nicole Burisch
Description: Contemporary craft, art, and design are inseparable from the flows of production and consumption under global capitalism.
Craft Perception and Practice
Edited by Paula Gustafson
Description: Craft Perception and Practice celebrates the excellence of Canadian crafts by gathering essays and critical commentaries by critics and curators, professional artists, art historians, and studio art instructors, including Amy Gogerty (2021, 2022 Robert Jekyll Award Shortlist) and Sandra Alfoldy (2020 Robert Jekyll Award).
Craft Consciousness and Artistic Practice in Creative Writing
By Ben Ristow
Description: This book explores what it is to be an artist by tracing radical, feminist, and culturally embedded traditions in craft.
Crafting Identity
By Sandra Alfoldy
Description: The first study of the emergence of Canadian fine craft as a professional artistic practice.
Art and Labor
By Eileen Boris
Description: Eileen Boris explores the ways in which the Arts and Crafts Movement was related to the trends of its time.
Boris, Eileen. Art and Labor: Ruskin, Morris, and the Craftsman Ideal in America. Philadelphia: Temple University Press, 1986.
The Arts and Crafts Movement in America, 1876-1916
Description: This volume focuses on the decorative arts from the Philadelphia Centennial Exposition of 1876 and continues to America's entry into World War 1 in 1916.
Clark, Robert Judson, ed. The Arts and Crafts Movement in America, 1876–1916. Princeton: Princeton University Press, 1972.
The Art That Is Life
By Wendy Karplan & Eileen Boris
Description: One of the most significant and far-reaching movements in American art, the Arts & Crafts movement transformed American attitudes toward design, the home, and the work process by emphasizing how to make objects and live with them.
Kaplan, Wendy. "The Art That Is Life": The Arts and Crafts Movement in America, 1875–1920. Boston: Bullfinch Press, 1987.
Craft Traditions of the World
By Bryan & Polly Sentance
Description: The first comprehensive worldwide survey, an essential document for anyone concerned with art, crafts, and decorative objects.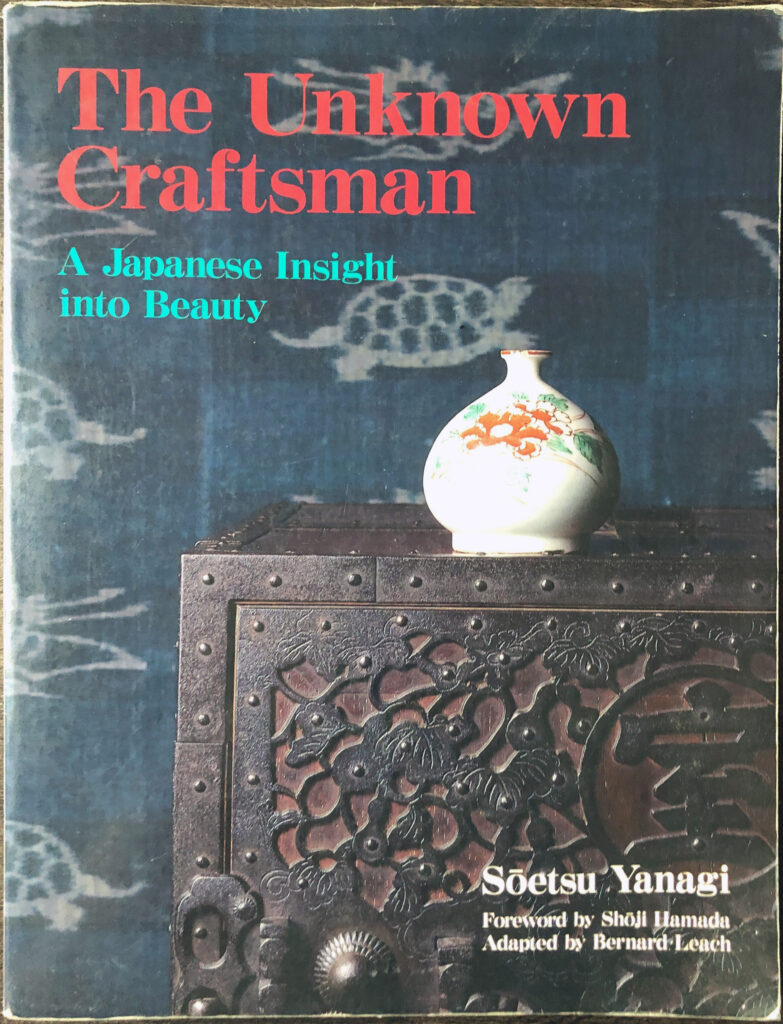 The Unknown Craftsman: A Japanese Insight Into Beauty
By Soetsu Yanagi, Bernard Leach (Adapted by), Shoji Hamada (Foreword)
Description: The late Soetsu Yanagi was the first to fully explore the traditional Japanese appreciation for "objects born, not made."
Queer Threads: Crafting Identity and Community
By John Chaich and Todd Oldham
Description: Queer Threads is not just an exploration of fibre art and crafts but also a celebration of the creativity, diversity, and vibrancy of contemporary queer culture.
Paul Gout's 157 Colours
By Dominique Cardon & Iris Brémaud
Description: 157 colours from the past, a treasure trove of creative inspiration. This fully bilingual edition (French/English) presents the full range of Paul Gout's colours. Gout, a clothier and master dyer, was active in Languedoc, in Souther France, during the second part of the 18th century.
Share Your Recommendations
Visit our website for more national and international books. This is not an exhaustive list of all the fantastic craft history and theory resources available. We'd love to hear your thoughts. Do you have any books, journals, podcasts, or other craft resources to recommend? Use this form or comment on our social media posts.