Inaugural Shortlist
For the first time, the Canadian Crafts Federation is pleased to announce the 2021 Robert Jekyll Award for Leadership in Craft inaugural Shortlist. Every year, we receive numerous high-quality nominations for this prestigious award, reflecting the wide pool of contributors to the craft sector in Canada. This year, we have chosen to make this shortlist public, to broaden public knowledge of these movers and shakers. For 2021, we are pleased to celebrate 3 nominees: Amy Gogarty, Susan Hanrahan and Claire Kusy.
Like these nominees, the namesake of this award holds a storied place in craft practice. The founding president of the CCF/FCMA, Robert Jekyll, helped guide the organization through a time of overwhelming change, leading to the presence we have today. While he is known for over 30 years of remarkable stained-glass work, he is also respected as a major force in the creative community at large, advancing the status of Canadian craft across the country. To be a recipient of this award is to be recognized as an invaluable Citizen of Craft.
Congratulations to all nominees, your passion for the handmade motivates and uplifts Craft in Canada.
2021 Robert Jekyll Award Shortlist
Amy Gogarty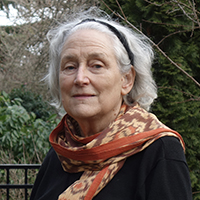 Amy is a highly regarded writer, moderator, speaker, and curator, who has achieved national and international recognition. She is an indefatigable author; transmitting and advancing the intellectual conversation around contemporary craft as co-editor of Utopic Impulses: Contemporary Ceramics Practice, and co-editor of the third volume of Craft Perception and Practice, and a frequent contributor to Galleries West. While maintaining an active art practice, she is a dedicated volunteer who contributes enormously to the craft community across Canada. Amy's intellectual rigour dignifies and educates while creating awareness around the endeavours of craft artists.
"Amy has been and continues to be an extraordinary contributor, as a professional and as a volunteer, enhancing and strengthening the status of Craft across Canada and abroad."

Raine McKay, Executive Director of the Craft Council of BC and Debra Sloan, President of the North-West Ceramics Foundation
Susan Hanrahan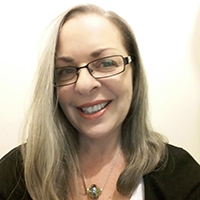 As Executive Director of Craft Nova Scotia, Susan guided, influenced, and contributed to the ongoing development of craft on a provincial, national, and international level. Leading not only Craft Nova Scotia itself, but also the Centre for Craft Nova Scotia, one of Canada's only public institutions dedicated to education, promotion and opportunities for fine craft artists in the province, which includes the craft-focused Mary E. Black Gallery.
"The entire community has benefited immensely from her commitment to craft and by granting this award, may it express a bit of our appreciation and admiration for her dedication, energy, generosity and superb leadership."

Pamela Ritchie, artist-jeweller
Claire Kusy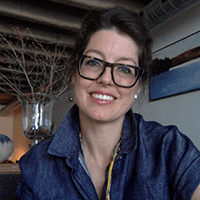 From lawyer to Craftsperson, Claire Kusy is the former Executive for the Centre des métiers du cuir de Montréal (CMCM). With a passion for leatherwork and shoes, her visionary contributions in the province of Quebec and beyond are internationally renowned. Claire has been directly credited for the development of footwear and design workshops, helping to bring Canada's first footwear program to life. An instigator and organizer, Claire is responsible for the rise of specialization of leather goods, advocates for artists and leads exceptional teams.
"There is so much more to be said about Claire's accomplishments and skills. It was difficult to choose a highlight because the leadership qualities of this remarkable woman are expressed in all aspects of her professional life as an artist and manager."

Laurence Drubigny and Karine Gaucher
Thank you
Every year, this award is made possible by donors like you. You can donate to the Robert Jekyll Award for Leadership in Craft through CanadaHelps.org. Your financial support helps the Canadian Crafts Federation administer the award and celebrate nominees.