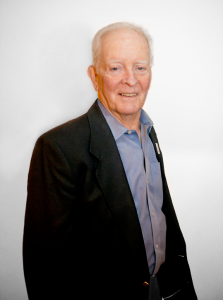 Worthy candidates are all around us. They are the leaders in the craft community, working to advance the field by dedicating their time, energy and expertise to benefit the sector as a whole. They are the volunteers on your local board, the administrators who organize events, the curators bringing craft to the public eye, the collectors who've focused on contemporary fine craft, and the educators who share their skills, just to name a few. They are the lifeblood of the craft community, and they're exactly who we're looking to honour with the 2016 Robert Jekyll Award for Leadership in Craft.
Last year, we presented the inaugural award during the CCF/FCMA conference in Quebec City, celebrating the amazing contributions that ceramic artist and dedicated volunteer Ann Roberts has given throughout the course of her career in craft. This year, we are seeking nominations to highlight another great individual who has uniquely impacted Canadian craft on a regional, national, or international basis.
Eligible nominators include craft council members and affiliate members of the CCF/FCMA, as well as previous Robert Jekyll Award winners. Work with your local council, or have your association / institution join the CCF/FCMA in order to submit a nomination by this year's deadline: May 6th, 2016.
If you require any further information, contact Kim Bent, Chair of the CCF/FCMA Awards Committee (kimbent@nb.sympatico.ca).