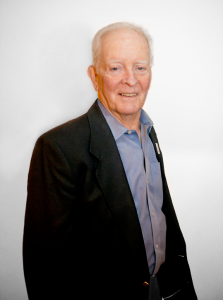 Is there an unsung hero in your craft community? Someone who has worked hard to make real change, making a lasting impact on the growth or impact of Canadian contemporary craft? Nominate an artist, a curator, collector, educator, administrator or volunteer today, for the Robert Jekyll Award for Leadership in Craft.
This award celebrates distinguished contributors to the sector. It is one of the highest markers of exceptional commitment to development of the craft community in Canada. There is a vast pool of contributors who meet the criteria – who have dedicated significant time and energy to the movement and development of Canadian craft – but we need you to help identify the laureate for 2018.
CCF/FCMA Affiliate Members and Craft Council Members in good standing with the CCF/FCMA, past Robert Jekyll Award recipients, and the CCF/FCMA Board of Directors are all eligible to submit a nomination. If you are a current member of a Provincial or Territorial Craft Council in Canada, then you are eligible to nominate a worthy candidate. Recipients will be chosen based on the impact they have had in advancing the respect for and recognition of the craft sector. National impact is preferred, but regional impact at a provincial or territorial level will be considered.
The nomination process is straightforward. Applications must include a one page form with basic contact information, an up to date CV of the nominee, and a maximum two page letter explaining why the individual is worthy of the award, a description of their involvement in supporting craft, and the nominee's connection to the nominating organization (if applicable).
For more information see the full Call for Nominees, and the list of past laureates. Nominations are due on May 7th, 2018.