Guest post written by Tammy Sutherland, Director of the Manitoba Craft Council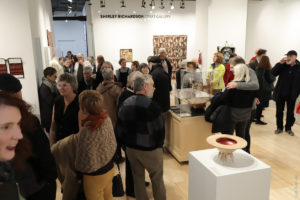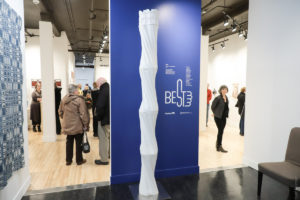 After more than a decade as an itinerant craft organization, traveling the highways and byways of Manitoba and beyond, sharing contemporary craft with the prairie masses, the Manitoba Craft Council is, at long last, setting down roots.
The MCC is excited to announce the opening of the new C2 Centre for Craft, located in the heart of Winnipeg's downtown/Exchange district.  Made possible through a partnership with the Manitoba Crafts Museum & Library, C2 Centre for Craft is a gallery, shop, library, museum collection and program room all dedicated to the promotion of contemporary and historical craft.
Finally, a place in Manitoba for artists and artisans, connoisseurs and collectors, doers and dreamers to gather around their common passion for craft. To see, touch, smell and explore myriad expressions of the hand-made… to learn, to buy, to get inspired.
In 2018, the Manitoba Craft Council turns 40 – the perfect time to create a permanent home, to do a little nesting.  Having a place of our own won't, of course, mean an end to all the wonderful collaboration we've enjoyed over the past ten years.  Now we've got a beautiful space to share, room to spread our wings, and real bricks and mortar where we can hang out a shingle and connect with a broader audience, all year-round.
Watch our new website, c2centreforcraft.ca for news of upcoming exhibitions, workshops and events at C2.  We're open to the public Wed-Sat, 12-4 pm and on the first Friday of every month, 5-9 pm. We hope to welcome you in Winnipeg, and to see you soon!